Data Intelligence
provides mission-focused systems engineering,
full lifecycle software development, and cybersecurity
solutions for complex IT and C5ISR systems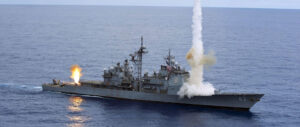 With eleven prime contract vehicles, it is easy to engage or team with DI
... get in touch with us and send some basic info about your project.
Our Latest News
The Naval Surface Warfare Center Dahlgren Division (NSWCDD) awarded the first option year to Data Intelligence, LLC (DI) to provide Navy and DOD RMF Cybersecurity Assessment & Authorization services for their Information Systems & Platform Information Technology. DI provides Navy Qualified Validators (NQVs) to validate and sustain cybersecurity authorization packages Naval Information Warfare Center (NIWC) …
Data Intelligence, LLC (DI) was the re-compete for Engineering Support Services for National Geospatial-Intelligence Agency (NGA) Deployable Systems (NDS) task order on DI's prime contract – C4ISR System Lifecycle and Engineering Services in support of Space and Naval Warfare Systems Center Pacific (SSC Pacific), Cyber Engineering & Integration Division (CE&I), Philadelphia.DI will provide System and …
The U.S. Navy, Naval Warfare Information Center-Pacific awarded Data Intelligence, LLC (DI) a contract to provide Command and Control (C2) Framework (C2F) Operational Test and Evaluation (OT&E), Developmental Test and Evaluation (DT&E), Independent Verification & Validation (IV&V) and Maintenance Engineering and Sustainment Support services. support includes Information Assurance (IA) compliance testing.