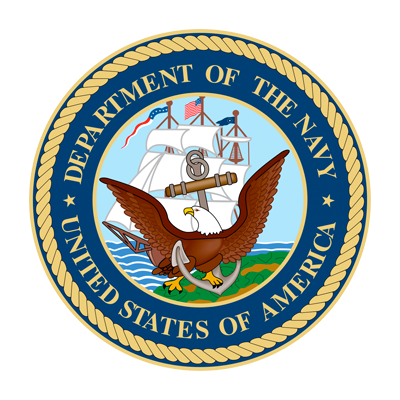 Contract Name: US Navy SeaPort-NxG
Contract Number: N66001-21-D-0103
Sponsor: Department of the Navy
Period of Performance: 1/2/2019 – 1/1/2024 Base, 1/2/2025 – 1/1/2029 Option
Task Order Types: Cost Reimbursement, Time and Materials (T&M), and Firm-Fixed Price (FFP)
Basic Contract Scope:
SeaPort Next Generation (SeaPort-NxG) is the Navy's central contract vehicle for professional services for 2019 to 2029.
Engineering Services
Engineering, System Engineering, and Safety and Process Engineering Support
Software Engineering, Development, Programming, and Network Support
In-Service Engineering, Fleet Introduction, Installation, and Checkout &Provisioning Support
Measurement Facilities, Range, and Instrumentation Support
Interoperability, Test and Evaluation, Trials Support
Research and Development Support
Modeling, Simulation, Stimulation, and Analysis Support
Prototyping, Pre-Production, Model-making, and Fabrication Support
System Design Documentation and Technical Data Support
Reliability, Maintainability, and Availability (RM&A) Support
Inactivation and Disposal Support
Biochemical Engineering Support
Program Management Services
Financial Analysis and Budget Support
Quality Assurance (QA) Support
Functional and Direct Programmatic Administrative Support
Professional Development and Training Support
Analytical and Organizational Assessment Support
Database Administration
Public Affairs and Multimedia Support
Logistics Support
Configuration Management (CM) Support
Information System (IS) Development, Information Assurance (IA), and Information Technology (IT) Support
Computer Systems Analyst Support
DI Points of Contact:
Sales, Teaming Coordinator
John Marcinek, 703-624-7987, john.marcinek@di-llc.com
Quality Assurance and Customer Satisfaction
Jim Scarpello, (856) 983-5955 ext. 112, james.scarpello@di-llc.com
Contract Administrator
Jim Scarpello, (856) 983-5955 ext. 112, james.scarpello@di-llc.com
SeaPort-e Ordering Information:
SeaPort-e Buying Information – https://www.seaport.navy.mil/Buy/
Quality Assurance Program:
DI implements our ISO 9001:2015 certified Quality Assurance Program (QAP) on all contracts to assure our technical products and services meet our customer's expectations and agreed upon requirements, and to provide a baseline for measuring performance and enable continual service improvement. We deliver high-quality services and products on time and within budget. We implement our Quality Management Program through a detailed Quality Control Plan (QCP). The DI QCP addresses the following areas:
QA and QC Framework
Quality Assurance
Quality Control Process and Procedures
Corrective Action Process
Performance Monitoring and Reporting
Quality Maintenance
Timeliness
Responsiveness
Customer Satisfaction
DI's Project Managers and Task Leads, working with our Quality Manager and using the contract Quality Control Plan (QCP) as the baseline, develop a Task Order-level QCP clearly documenting quality metrics and the process through which we will deliver quality control to the project.
For additional information regarding DI's Quality Assurance Program, please contact our Quality Assurance and Customer Satisfaction Manager.